Please follow and like us:
Running a business often involves juggling multiple expenses, from employee salaries to marketing and operating costs. However, there are many valuable things your business can find for free that can help save money and streamline your operations. With that being the case, below, we'll look at some of the best free resources available for businesses to take advantage of right now.
6 Best Things Your Business Can Find For Free
1. Templates
Templates can save businesses time and effort by providing a pre-designed framework for various tasks, such as creating documents, spreadsheets, and presentations, and you can even use a payslip template to make payroll easier too.
Websites like Microsoft Office, Google Docs, Canva, and Trello offer a vast selection of free templates for different purposes, so be sure to have a look at what is available if you want to save time and money.
2. Business Plan Resources
A well-thought-out business plan is essential for the success of any venture. The good news is, there are many free resources available online to help you create a comprehensive business plan.
These include websites like the Small Business Administration (SBA) website, which provides step-by-step guidance and templates to help you develop a solid business plan.
3. Legal Resources
Legal advice and documentation can be expensive, but there are many free legal resources available online to help businesses navigate legal issues. Websites like NOLO, LegalZoom, and Rocket Lawyer offer free articles, guides, and templates for basic legal documents such as contracts, non-disclosure agreements, and more. While these resources can be helpful, it's essential to consult with a legal professional for more complex matters or when in doubt.
4. Social Media Management Tools
Managing multiple social media accounts can be time-consuming, but free social media management tools like Hootsuite, Buffer and Later, can help streamline the process. These tools allow you to schedule posts, manage multiple accounts, and track engagement, all from one convenient platform.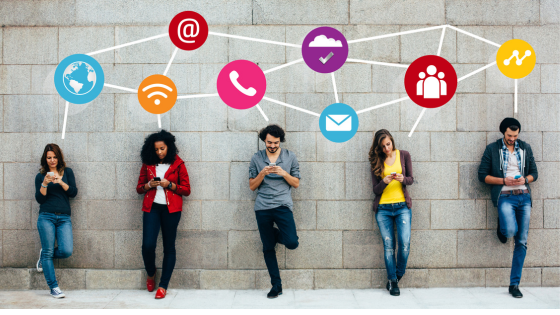 5. Stock images and graphics
High-quality images and graphics can enhance your marketing materials and website but can also be expensive to obtain. Websites like Pixabay, Unsplash and Pexels, however, offer a wide range of photos that are free to use, providing you give credit for them. Additionally, platforms like Canva provide access to free graphics, icons, and illustrations to help you create visually appealing content.
6. Cloud Storage
Storing and sharing files can be a hassle, especially for businesses with limited physical storage space. Luckily, cloud storage solutions like Google Drive, Dropbox, and OneDrive offer free storage plans with generous limits, allowing you to store, share, and access your files from anywhere with an internet connection. Just make sure that the cloud solutions you are using are secure because the last thing you want is for your data to be leaked.
Final Thoughts
As you can see, there are countless free resources available to help businesses save money, improve efficiency, and grow. By taking advantage of the things your business can find for free, you can reduce your expenses while still obtaining valuable tools and resources to support your business's success, and that's good business sense!
Please follow and like us: