Please follow and like us:
This article explores how small businesses can benefit from outsourcing tasks. Keep in mind that small businesses do not stay small businesses forever. If you are a keen business owner, you will have a goal for your business to grow and gain maximum profit and success. If you are in the process of getting your small business up and running, you might be considering hiring extra help. Although it has been ok running the business alone for some time, as it grows you will need another set of hands (or more). Hence, use this post to understand why and how outsourcing your tasks and finding extra help can benefit the growth of your small business.
How Small Businesses Can Benefit From Outsourcing Tasks
Where To Seek Help?
Financial assistance
Getting help with your finances is a great idea if you lack the skills or time. For instance, a TX accounting firm can assist with your small business finances so that you can focus on other areas of the business.
The experts can help to organize your books and get your taxes filed so that you do not need to worry about them. 
Marketing
Every business needs great marketing measures in place to attain maximum reach and sales. The more expertise you attain in marketing, the greater your awareness will be.
A marketing expert will help to grow your strategy and ensure the best results from your online content. They will work through various marketing techniques to ensure your business is covering all bases and reaching as many people as possible. 
You might lack marketing expertise or experience yourself. Hence, seeking marketing assistance will ensure you do not miss out on the crowd and can attain the most success.
Why Seek Outsourcing Help?
There are many reasons a small business can benefit from outsourcing its tasks. These reasons include:
1. Greater Efficiency
The more tasks you outsource and seek help with, the more efficient your business can be. You can complete your tasks quicker with more expertise, resulting in a quicker turnover of profit.
2. Effective for Seasonal Work
If there are business tasks that you need to complete every so often, it can help to seek outsourced help. That way, you do not need to pay for a full-time employee, so you can save money. Plus, you can ensure to complete the tasks expertly whenever they need to be completed.
3. Business savings
As mentioned, you do not need to hire outsourced help full-time. You can employ people part-time or now and again to help complete your tasks. Hence, you can avoid hiring unnecessary full-time employees and start saving money.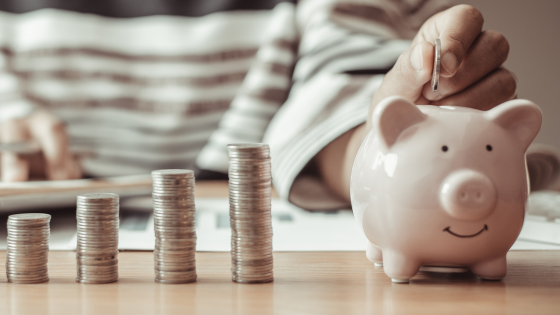 4. Find The Best Talent
You might consider outsourcing your tasks to people that live overseas because they have the most experience and expertise. If you outsource tasks, you do not need to limit who you hire. Instead, you can enjoy hiring the best talent no matter where they live. 
Final Thoughts
We hope you've enjoyed reading our article about how small businesses can benefit from outsourcing tasks. Using this guide, you can best understand how and why you should outsource your tasks as a small business. You can attain expert help for less, resulting in maximum success and profit. 
Please follow and like us: