Please follow and like us:
In this post, we will take an in-depth look at how you can create your own dropshipping company and hopefully become a self-made millionaire like the creator of eCommerce Millionaire Mastery course, Kevin Zhang.
According to Kevin, he has generated Twenty Million dollars by working a mere hour a day and can teach you to do the same.
Usually, when something sounds too good to be true, it is, right? Well, let's see if the saying rings true in this instance.
More about the Creator
Kevin Zhang evidently made twenty million dollars through e-commerce, then generated a YouTube channel, and started selling his course.
He has been featured on Yahoo Finance, AffiliateWorld Asia, Forbes and MSNBC which is a remarkable accomplishment. He is also the youngest member of the Forbes Business Council.
Great podcast here on the Tech Money Talks Series:
Some view dropshipping as one of the worst methods of making money online.  I beg to differ.  I've seen a number of people making a killing doing dropshipping.
And Kevin Zhang is legit.  He's probably among the most successful dropshippers worldwide.  Kevin only started a short while ago and only has a few videos on YouTube.  However, his videos are of exceptional quality.
The Course
The eCommerce Millionaire Mastery is a worthwhile course that is doing exactly what it says, teaching aspiring entrepreneurs about dropshipping or e-commerce and Kevin has gained incredible success by doing it.
The course gives you a comprehensive and lengthy overview of everything you need to know about Shopify dropshipping. The course consists of fourteen different modules overall and has more than 170 lessons.
The modules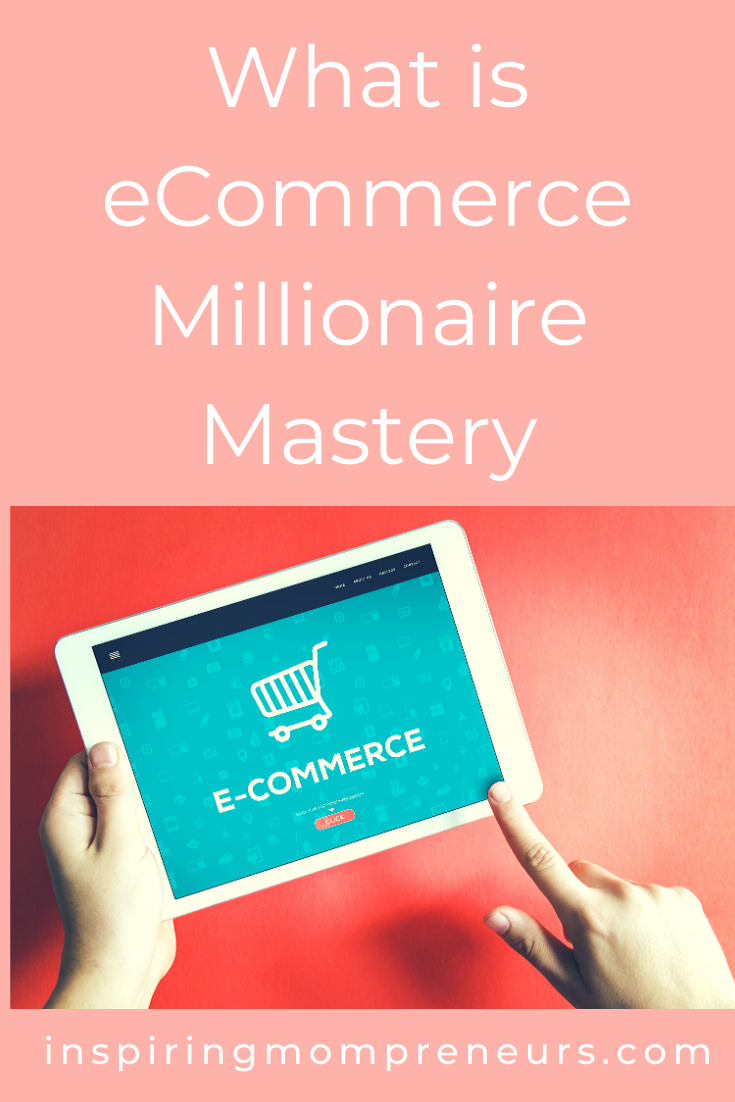 Module 1: A basic introduction to dropshipping and e-commerce.
Module 2: More about branded niche dropshipping. Kevin gained success by building popular e-commerce brands. You will also find out more about other well-liked dropshipping methods that include general and single-product stores. He also teaches you more about AliExpress and how to get products from there.
Module 3: The psychology of e-commerce consumers. This teaches you more about understanding consumers and how to connect better with them to boost sales.
Module 4: This is an extremely long section about Shopify store mastery. He has devoted more than forty lessons to this topic.
Module 5: Here you learn more about setting up a Facebook account for advertising purposes.
Module 6: More insight into engaging and having high-profitable advertisements. This is the most essential section and has more than 25 lessons.
Module 7: More about Facebook Ad campaigns (Part 1). Here you'll learn more about strategy, reading data, scaling your campaign to reach success, and when to stop.
Module 8: Facebook Ad campaigns (Part 2). More about Campaign Budget Optimization (CBO) and the various strategies relating to CBO.
Module 9: This section is about the most essential business principles that will help you understand e-commerce. It entails basic business principles, for instance, revenue, gross margin, and various sales models).
Module 10: More about SMS and Email marketing strategies for dropshipping to boost sales.
Module 11: A/B as well as testing multivariate. This module contains only two lessons on testing in order to obtain the best outcomes.
Module 12: Here you'll learn about the best practices relating to customer support.
Module 13: All about legalities like taxes, creating an LLC, being Facebook compliant, and more in order to stay afloat.
Module 14: This module contains more than 15 lessons, teaching you about creating advanced infrastructure and gaining full automation. You will also learn valuable automation tips for your business.
The required investment is $1997 to purchase the course  (which you should make back and then some if you follow the system).
This course is getting some great reviews on Trust Pilot with 75% of students rating the course as excellent.
Conclusion
We hope this post has given you more insight on how to gain success with dropshipping. This is not the preferred method of gaining online success, however, Kevin Zhang is testament to what can be accomplished once you know what to do.
If you would like to learn more about e-commerce or dropshipping, then buying the e-commerce millionaire mastery course can teach you how to start making money.
Have you tried dropshipping? I've dabbled in it but not got serious because I have so much else on the go already. If I were to get serious, I would invest in eCommerce Millionaire Mastery for my best chance of success in this field.
Please follow and like us: