Please follow and like us:
While this might sound like the title of yet another post by a tormented Mompreneur lamenting the terrible adventure of homeschooling during lockdown…  it's not.
This post is about The Terrible Adventure MOVIE – which serves up some light relief for said tormented Mompreneurs.
Looking for a fun action-adventure for your next family movie night?  Here you go.
The Back Story
Dadpreneur, Author and Producer, Kel Thompson has written, directed and produced The Terrible Adventure, an indie film starring his own children and some seasoned Florida actors.
If you and your kids are into action-adventure movies, this feature film is a must-see for the whole family.
It's not your typical independent movie, in that it's a full-length feature film (1 hour and 33 minutes long) with all the thrills and spills you'll find in any other action-adventure.  Car chases, fisticuffs and even a spy!  All with a comedic twist.
This indie film was every bit as fun as the last action-adventure movie I watched with my son, Dora and the Lost City of Gold, which, of course, was a box office hit, grossing $120 Million worldwide.
Then again, the Dora Movie's production budget was $49 MILLION and Kel Thompson's Production was on a micro-budget (in the thousands, not millions) so you can expect it to be missing a few bells and whistles you'd find in a Hollywood production.
That said, The Terrible Adventure is every bit as gripping and there's no shortage of positive messages and hilarity. Listen out for a few James Bond-style wise-cracks (minus the British accent).
The Story Line
The movie is set in Florida, where the Thompsons, ahem, Johnsons live.
Jackson and Olivia Johnson are two bright kids who enter the greatest competition of all time to win a Million Dollars so that they can help their Dad save their family home from foreclosure.
Billionaire Billy Bob Branson, the Founder of Huncha Muncha ice cream is looking for Planet Puzzlers to solve the world's greatest puzzles – global warming, war, poverty and pollution.
To do this, they make their way across Florida on an epic adventure to find clues and solve them.
Hot on their pursuit are two bumbling Huncha Muncha ice cream sandwich salesmen who provide most of the laughs along the way.
This action-adventure is a lovely mix of modern vs age-old, featuring a drone, bi-plane and a jetski, yet it also takes us to historical sites around Florida and features a hang-glider, ice cream truck, Cadillac boat and an old-fashioned pirate ship.
SUCH FUN!
What I Loved about The Terrible Adventure?
The Creative Genius
As a content creator and writer, myself, I was super impressed by the oodles of creativity that Kel Thompson poured into this passion project.
For example, Kel created a separate website for the Planet Puzzlers competition, check it out at https://www.planetpuzzlers.com/
The film begins and ends with an original song, written and composed especially for the movie. The lyrics are written and performed by Elgin David.
The entire music score is original, composed by Brett James.  Brett did a brilliant job at composing and creating mood music and intrigue.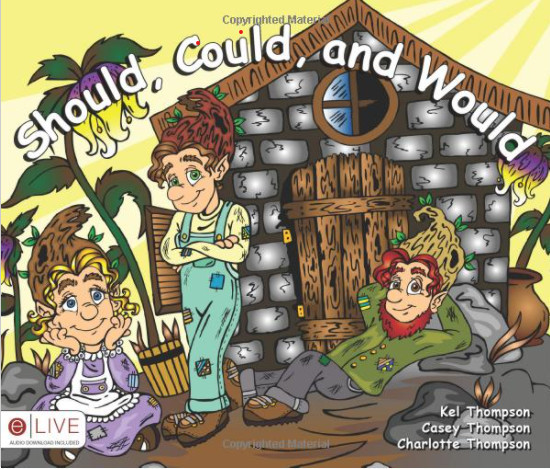 The movie also centres around the message in a book that Kel Thompson co-authored with Charlotte and Casey Thompson, called Should, Could and Would.



Should, Could and Would's central message is Action, Not Inaction, something all Mom Entrepreneurs can relate to and a message we like to instil in our children at an early age. 

Which brings me to…
The Positive Messages
Of course, the other central message is how children can help save the world by learning and caring about pollution, poverty, war and global warming.   The theme song introduces the story beautifully.
calling all kids (is this thing on?) 
the world is in trouble it needs our help 
we need to save it 
come on kids let's go…
it's a great big world we're living on and it's got so many problems
if you think we're just kids, then you'd be wrong
cos we got what it takes to solve them – yeah
don't talk about pollution like we don't know what it means
kids are the solution, yeah, we're more than what it seems
cos you're never too young, it's never too late, you're never too small to save the day
I'm each and every boy and girl
The kids can save the world
What My Son Loved about The Terrible Adventure?
I asked my 6-year-old son what he liked about the movie and he said "EVERYTHING!"   He loved it!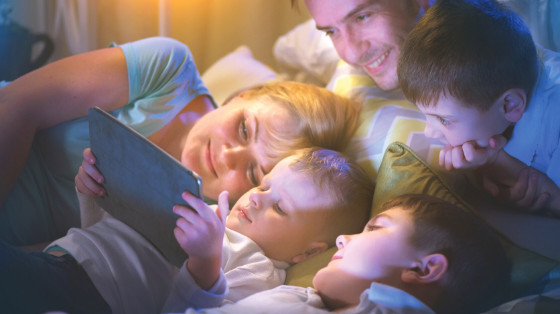 Up for a Fun Family Movie Night?
Make sure you live stream this fun epic adventure as soon as it becomes available.
Especially if you want your children to become action-takers who care about the fate of our planet.
Visit The Terrible Adventure
The Terrible Adventure on IMDB(Internet Movie Database)
Follow The Terrible Adventure
Please follow and like us: