Please follow and like us:
If you're looking to enhance your nursing career, there are a couple of areas where you can go into advanced study to boost your career prospects.
An MSN-FNP or Master of Science in Nursing – Family Nurse Practitioner is one such area of study, which can be completed through an online institution such as Bradley University.
Image Credit: Unsplash
What is an MSN-FNP?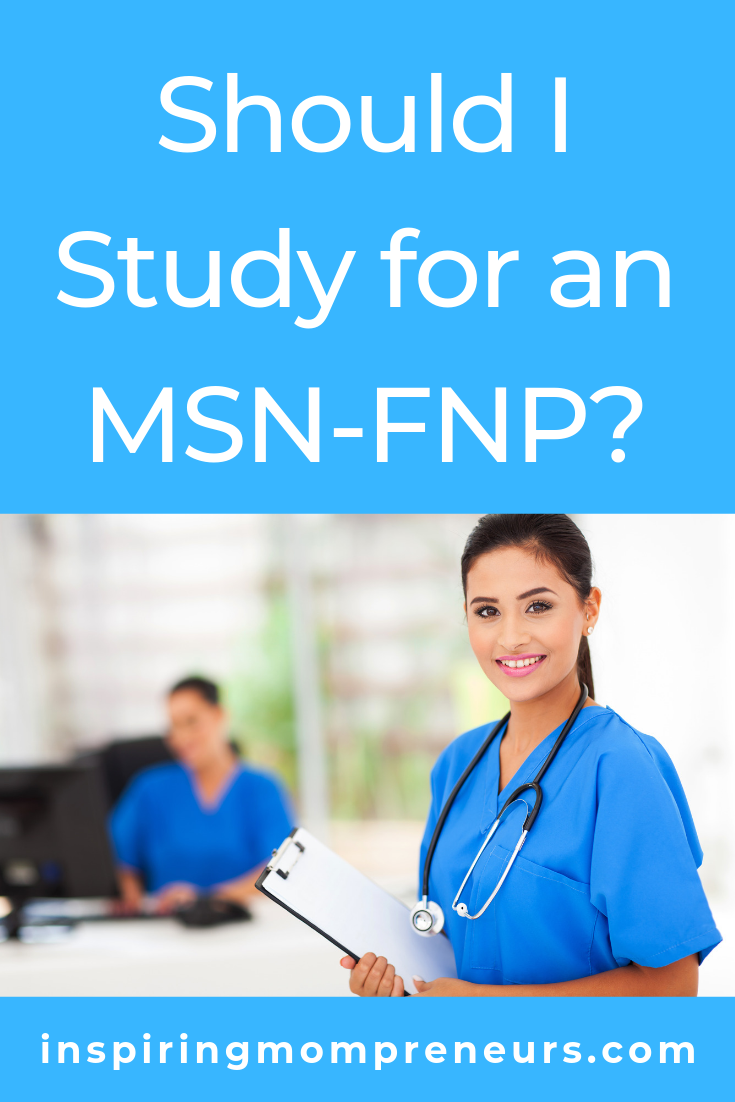 This qualification can be earned in as few as eight semesters and is designed to prepare nurses to expand their nursing practice.
An FNP is an advanced APRN (Advanced Practice Registered Nurse) with a focus on healthcare for families across all ages. They provide a range of acute, chronic and preventative healthcare. They diagnose and treat illnesses, conduct health checks and risk assessments, and perform immunizations and screening tests.
As an FNP, you would be licensed to treat all ages, diagnose and manage patients independently and care for your own patients. You could work in women's health, college health, family practice, retail clinics, pediatric primary care or internal medicine.
Many registered nurses choose to become an FNP as it can open more career options. You can work more independently, managing the care of a wide variety of patients. You'll gain experience in the diagnosis and treatment of many different illnesses and conditions.
US News and Health Report often puts Nurse Practitioner high on their list Best Healthcare Jobs. It has high career satisfaction, and unemployment numbers are generally very low, offering you excellent job security.
What's the difference between an MSN and a DNP?
A DNP is a Doctor of Nursing Practice. Both degrees prepare students for more advanced roles in clinical nursing, research, nursing education or administration. A DNP contains additional training in systems leadership, health care policy, and collaboration.
Currently, the MSN is the entry-level requirement for APRNs, but there has been a shift in recent years to favouring the DNP. It could be that this will become the entry requirement.
MSN programs are generally shorter than DNP course, so has the advantage of getting you certified, licensed and working in your desired area of specialism in a shorter space of time. You could also use this to get into APRN to gain practical experience, and then convert your MSN to a DNP later on through a conversion course.
What career prospects does an FNP have? 
Whether you work independently or under a supervising physician, career prospects are excellent for FNPs. Demand tends to stay high for the role, letting you pick and choose between jobs and seek a competitive salary.
Prospects may get even better in the future. Less people are going into the study of primary care, meaning that FNPs could become vital in filling that gap. You'll get the satisfaction of meeting the needs of community healthcare, now and in a changing industry in the future.
Salaries tend to be higher than other nursing roles, due to the competitive recruitment, and you may also get lucrative signing-on bonuses and other perks. According to PracticeMatch, salaries for NPs rose by 6.6% between 2017 and 2018.
Why should I get my MSN?
Getting your MSN could lead to an immediate boost in earnings, and a higher earning potential throughout your career, thanks to your extra skills and qualifications.
A graduate degree could also earn you more respect from your colleagues. Your extra study means you'll be able to give your opinion with confidence at work, with the knowledge behind you to back you up. An MSN shows you have drive, ambition and passion for your field.
A master's degree can also be a stepping stone to further study, such as a doctorate. You'll also be able to guide other nurses in their own training.
An MSN opens more job opportunities and increased flexibility at work. You could find yourself working in many varied areas, and with the first shot at the more popular shifts.
You could use the course to move into a more specialised career track, such as becoming an FNP. Many nurses who continue their studies report better job satisfaction, thanks to the personal fulfilment you'll have gained from improving your knowledge.
You'll have a more direct impact on patient care, which will give better job satisfaction too.
You might be in a position to help other nurses too, by aiding their training, influencing policy and increasing respect for the profession. The ability to keep learning from healthcare experts can also be immensely satisfying if you're ambitious and enjoy learning.
You might even find you inspire other nurses to advance their studies too.
Have you considered advancing your nursing career by taking up further study?
Please follow and like us: