Please follow and like us:
These days, more and more people are looking for ways to grow an online business to combat the economic impact that the COVID-19 pandemic has had on their lives.
With many people losing their jobs and getting reduced hours, it's become clear that taking your income into your own hands has become more important than ever. That's why you'll find many people setting up at-home businesses and trying different ideas to establish a secure source of income that's in their own hands.
So what can you do to ensure that your business is set up for success?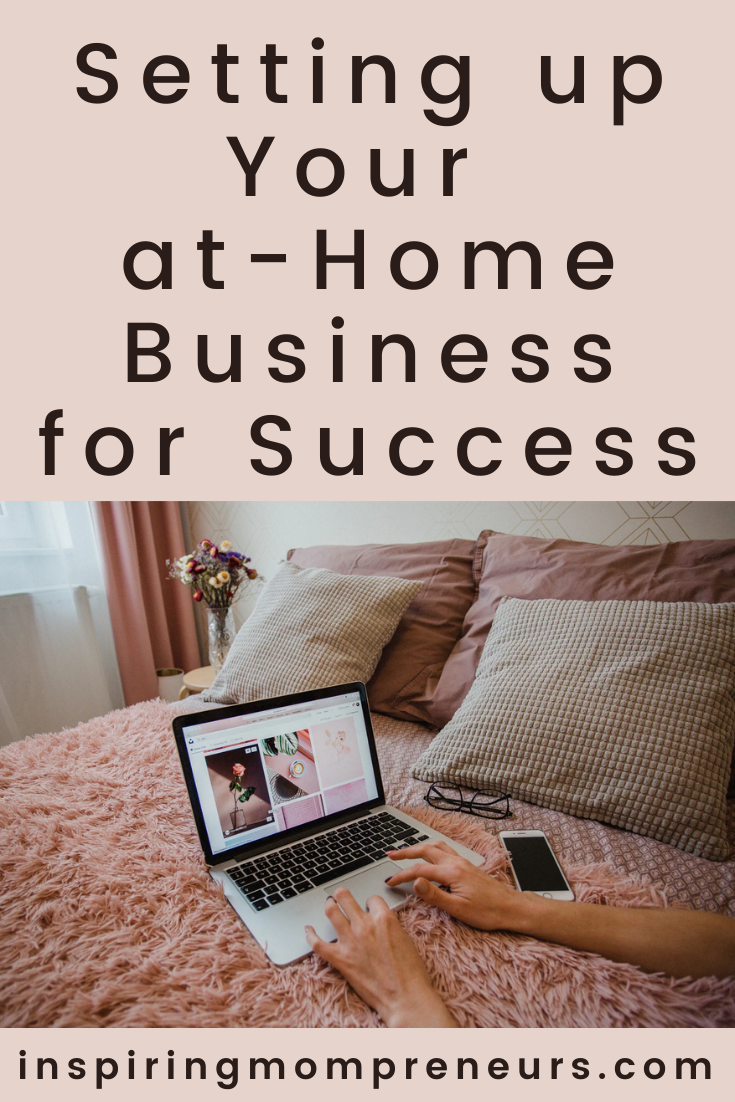 Using social media effectively is a great way to boost your online presence without needing to spend money on advertising.
Social media has become one of the best ways to get your business noticed because it's free to use and relies on your engagement skills and ability to take advantage of trends.
If you're great with social media and know-how to get clicks and follows, then it's one of the best ways to grow your business and get it into the minds of consumers.
While most businesses need dedicated community managers to run their business social media accounts, a single person can operate social media accounts if they're not getting too much exposure.
However, if you're drowning in engagement then it may be worth hiring someone to help you manage your social media accounts.
To lessen the impact of your social media, try and stick to just one or two platforms that are suitable for the types of products and services that you sell.
For instance, if you focus on business-to-business relationships, then LinkedIn and Facebook are the go-to options. For creative industries, you may want to consider Instagram for its image-oriented approach.
Have a website and make sure it's updated with content regularly
It's a good idea to have a website and keep it updated with content. You can use an easy online website builder to help you accomplish this.
Website builders work great for the most part, but you'll eventually want to hire a website designer or do it yourself. This is because many people use website templates that look very similar. This will lead your website to look and feel similar to another. This can seem highly unprofessional, so it's important to eventually set yourself apart.
It's also a good idea to keep your website updated with content. This helps to improve your search engine optimization and it'll also keep your visitors coming back for more updates.
A blog is a great place to start because you can talk about anything related to your business or your industry.
You can also give regular updates on your new products and services, or you can use it as an opportunity to teach your customers about your products and how to use them effectively.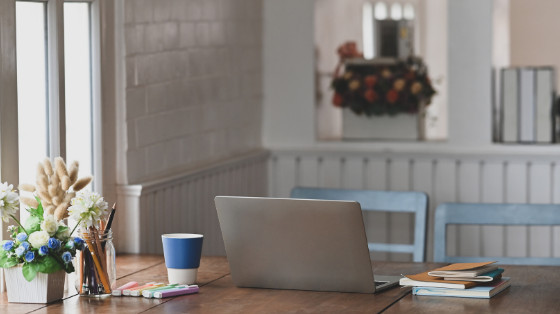 Setting up your own personal space to work from
If you're going to work from home then it's important that you build a space that you feel comfortable working in. This could be a completely separate room, such as your study, or it could even be a corner of the dining table that you use as your workspace.
It's a good idea to put some storage cabinets or organisers around your workspace so that you can store documents and tools that you need for work.
Creating your own personal space is important because it allows you to focus on your work and it creates a consistent environment where you can concentrate and get into a working mood.
Make use of cloud-based software and services to help drive your business
One of the most important pieces of technology to use as an at-home business owner or freelancer is cloud-based software. There are many different kinds of cloud services that you can use to streamline your business operations such as bookkeeping software, office productivity software, and even cloud backup solutions.
All of these are based on internet services, meaning that you access them through a browser instead of needing to download anything. This makes it extremely convenient to access these services no matter where you are.
Making use of cloud-based software and services is the key to driving your business to the next level. This is because cloud software is inexpensive to use but provides plenty of functionality that you otherwise wouldn't get with the traditional downloaded software.
It's highly recommended that you start adopting cloud software into your workflow because it'll help you become a more mobile and efficient business that costs less to operate.
How have you set up your home business for success?
Image Credit: Unsplash – CCO
Please follow and like us: