Please follow and like us:
Pros Cons – Online Counseling
If there was ever a year to discover the benefits of online counseling, this is it.  In 2020, those suffering from mental health issues have been hit with a double whammy. Not only are they facing an overwhelming number of new fears and challenges but they have also been forced into isolation to deal with these fears alone.
Just as the internet has come to our aid in offering online work options, the internet has also been a lifesaver for those who are not able to see their therapists face-to-face. Out of necessity, many licensed therapists now offer online therapy as an add-on service to traditional therapy.  And there are a number of advantages to doing so.  But before we get into the pros and cons of online counselling, let's answer a few basic questions you may have.
What is Online Counseling?
The main difference between online counseling and traditional counseling is that you're engaging with a therapist online rather than meeting them face-to-face in their consulting room. This offers a convenient way to get the help you need for mental health challenges from a licensed professional via the internet.
Most therapists will offer the following online services:
live chat
email
text messaging
phone
video
Video, phone and live chat therapy occur in real-time, by appointment, whereas text and email is an exchange of messages. Many therapists also offer therapy by cellphone or landline.
How to Find Therapists Online?
Psychotherapy can be performed by various types of therapists including licensed psychologists, psychiatrists, clinical social workers, marriage and family therapists or counselors, mental health counselors, rehabilitation counselors, music or art therapists, psychiatric nurses, psychoanalyst, and several others. When choosing a therapist, it is important that you find a psychotherapist that is properly trained and certified in the problems that you are dealing with.
A great place to go is to an online directory of therapists like https://drmental.org/ where you will also find rates and reviews of online therapy providers. Psychologists and psychotherapists undergo rigorous schooling, training, and internships to receive their degrees. There are many highly-trained and qualified professionals, who complete about eleven years of schooling to obtain their doctoral degree, so finding the right therapist is not a matter of education but of research and personal preferences.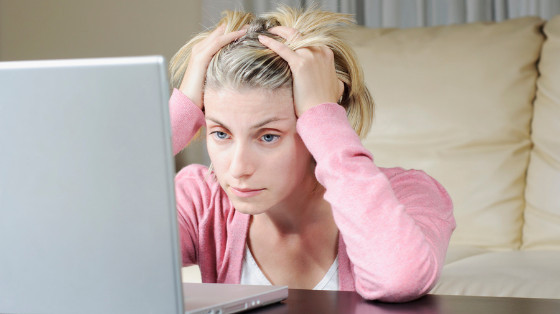 Pros of Online Counseling
Let's start by having a look at why online counseling is gaining popularity nowadays.
Pro 1: Saves Time and Money
Online therapy sessions are generally more affordable than going to a traditional therapist, however, there is one proviso – see con 1 below. And, you don't have to find your way there, find a parking spot or wait in the waiting room before your appointment, this convenience saves you both time and money.
Pro 2: No need to leave the house
You can enjoy online therapy in the comfort and privacy of your own home, where you are at your most relaxed. This is particularly useful for agoraphobic patients as well as in a lockdown or quarantine situation such as we've been experiencing this year with Covid-19. It's also helpful if you are confined to your home for other reasons, for example, you're in a wheelchair or unable to drive or use public transport.
Pro 3: Less Intimidating
Many patients find it easier to open up when they are not face-to-face with a counselor.  They might start with email or live chat therapy and progress to live video therapy or phone calls as they feel more comfortable with the therapist.
Just the thought of walking into a mental health facility or into a therapist's rooms can be intimidating in itself. Many patients feel safer talking to someone when they are in their own environment, giving them a measure of control.
Pro 4: One Therapist wherever You Are
Online counseling or phone counseling allows you to maintain your relationship with your therapist even if you move to
move to another town or another country.
It's also useful if you're on the road a lot for work, working in different locations or being transferred frequently for your job.
Pro 5: Counselor who Speaks Your Language
If you're an ex-pat living on the other side of the world to where you were raised you may not be able to find a therapist who understands your culture and upbringing. A therapist in another country also may not understand or speak English well enough for you to get the most out of your therapy. This is where online counseling can really be beneficial.
Pro 6: Living Remotely
Online counseling would also be useful if you have chosen to live in a remote region of the world, where no therapists are available at all. It's also a great option for those who work offshore or out at sea.
Pro 7: Special Instances
Online Therapy is particularly helpful for people who are going through life transitions, where they are undergoing more stress than normal, such as adjustment disorders or PTSD (as long as they initially received traditional care) and mild anxiety or mild depression.
It's also great to for someone who is just dipping their toe into the therapy arena. They are not sure whether they really want longterm counseling but maybe just have one burning question they want answered by a licensed professional. Live chat therapy and email counseling could also be useful for someone who is deaf or mute, for example.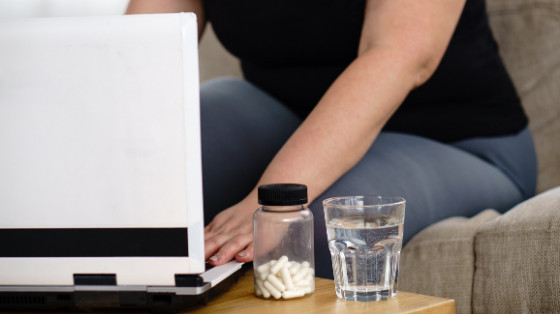 Cons of Online Counseling
Now let's have a look at some of the drawbacks and restrictions of online counseling.
Con 1: Health Insurer may Not Cover Your Claim
Although online therapy is generally less expensive than seeing a traditional therapist (as mentioned in our first pro), if you're relying on your health insurance to cover your treatments that may pose a problem. Many health insurers don't accept online counseling claims.  It's always advisable to check with your insurer first to see what's covered and what's not.These policies may have changed during lockdown, so it's worth asking the question.
Con 2: Less Personal
If you're only doing live chat therapy or email counseling, you won't be able to hear tone of voice or see the body language of your counselor and vice versa, which could potentially make it less effective than a face-to-face interaction. To get the most out of this sort of therapy you may be asked to fill out a detailed questionnaire by the therapist before your first session.
Con 3: Trust and Privacy Challenges
It's really important to build up a relationship of trust with your therapist and this may be more difficult to do if you've never met them in person. In a lockdown situation, where both therapist and patient are forced to stay home, patients also want to be assured that your therapist is operating from an environment that is private. You don't want their children or husband walking in during your private session and overhearing anything you say.
Your privacy will be of paramount importance to any therapist worth their salt. It's just as important that you are not interrupted by your loved one's during a session so make sure you find a safe space (and time) for your sessions where you won't be disturbed.
Con 4: Technology Challenges
You will need a good internet connection and basic technical skills for phone and especially video therapy (e.g on Skype). If you want to run an online counseling session, or use a professional service online, ensure you have a reliable and stable Viasat internet connection. If your wi-fi goes down during a video call or phone call it can disrupt your train of thought and you may need to repeat the session.
Con 5: Beware of Hackers
Going online may pose a confidentiality risk.  Most therapists use Skype video or phone, which is encrypted and therefore minimises or even cancels out the risk of anyone hacking into your session.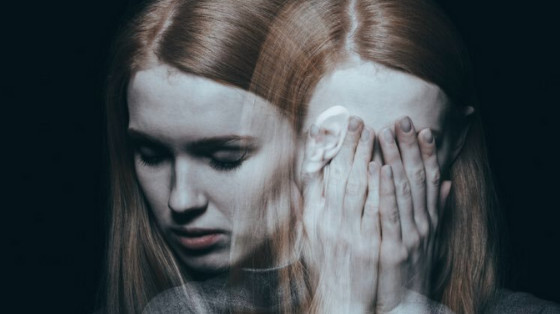 Con 6: Beware of Imposters
Check and verify your therapists credentials.  There are people offering online therapy or counseling who are not licensed or have little to no experience.  If you can't find their license online, ask them to send you a copy before you begin therapy or look for reviews of their services by trusted authorities or other clients.
Con 7: Special Instances
Online therapy is not appropriate for serious mental health conditions such as people who are chronically unstable, destructive or self-destructive.
Conclusion
While online therapy is gaining popularity for all the reasons stated above, it's important to remember that online therapy is not a replacement for traditional therapy. Nor is it a one-size-fits-all. Online therapy simply gives people convenient access to professional help for their mental issues if they are not willing or able to meet with a therapist face-to-face. There's a place for both online counseling and offline therapy, and it's important to choose the form of therapy that's most appropriate for what you're experiencing. Wishing you well as you explore the best path for you.
Disclaimer
If you are feeling severely depressed or suicidal, please seek help and advice from a physician or qualified mental health provider.  Please don't disregard professional medical advice after reading any posts on this website.
Please follow and like us: