Please follow and like us:
3 Practical Morning Rituals for Tired Moms for Massive Success and a Proactive Life
Post contributed by The 4am Club
Featured Image credit: The 4am Club
Mornings may be pressured and a little chaotic, having everyone where they need to go on schedule and with what they need. And if you've been up late assisting your kids do their homework or performing their own tasks, a busy morning will leave you tired before even the day starts.
On the other hand, waking up early doesn't really sound like a choice if you don't get enough sleep as it is.  However, only an additional 30 minutes in the morning is everything you need to get a little better time for yourself and a successful start to the day.
As a tired mom, you can do the following in the morning for massive success and proactive life and become a super mom:
1. Going for a walk, a run or even a quick yoga session in the morning
2. Reading a book on Personal Development
3. Gratitude Practice (this will change your mood immediately)
Image credit:  The 4am Club
Let me now explain in detail what a great morning routine looks like and at the end of this short article, you are going to have a clear idea of how to plan your mornings better in order to be more organized & be proactive.
1. Go for a Walk, Run or Yoga Session
Going for a morning walk, a run or even a quick yoga session is not just a perfect way to boost your energy, but it can also launch the day with the right foot. A morning workout offers you the "me time" that sets the stage for the whole day and gives you an optimistic lift.
A morning workout raises your energy levels, gets your joints lubricated, makes you fit, and enhances your mental well-being. End result; a happier mom.
Many celebrity moms have made morning workout sessions part of their busy day.
Miranda Kerr; well, she looks gorgeous, doesn't she? As a celebrity mom, she knows the value of a healthy body and mind.
In a recent interview, she has said that she has been practising yoga for nine years, and that walking and running outdoors are her favourite elements of her daily workout schedule.
Christie Brinkley who is a mother of three children. At 66, she looks amazingly fit and beautiful. As one of her secrets to this beauty, she has claimed that running is a favourite way to sweat. So, you all can do the same.
The duration of the walk or run is not a game-changer. It's all about you making it a daily habit. Let's say you walk for two minutes on the first day, and within the first week, you can increase the duration of the walk up to five minutes. The point is to start somewhere and keep going.
Gradually, you can increase the time; maybe to 20 or even 30 minutes. Select the magical time when you want to wake up and adjust the alarm accordingly.
I have another smart tip for you. Keep your shoes right next to the bed and place the alarm away from the bed. Such simple acts will reduce the resistance; you take a few energizing steps and silent the alarm, and it fully wakes you up like magic.
2.  Read a Book on Personal Development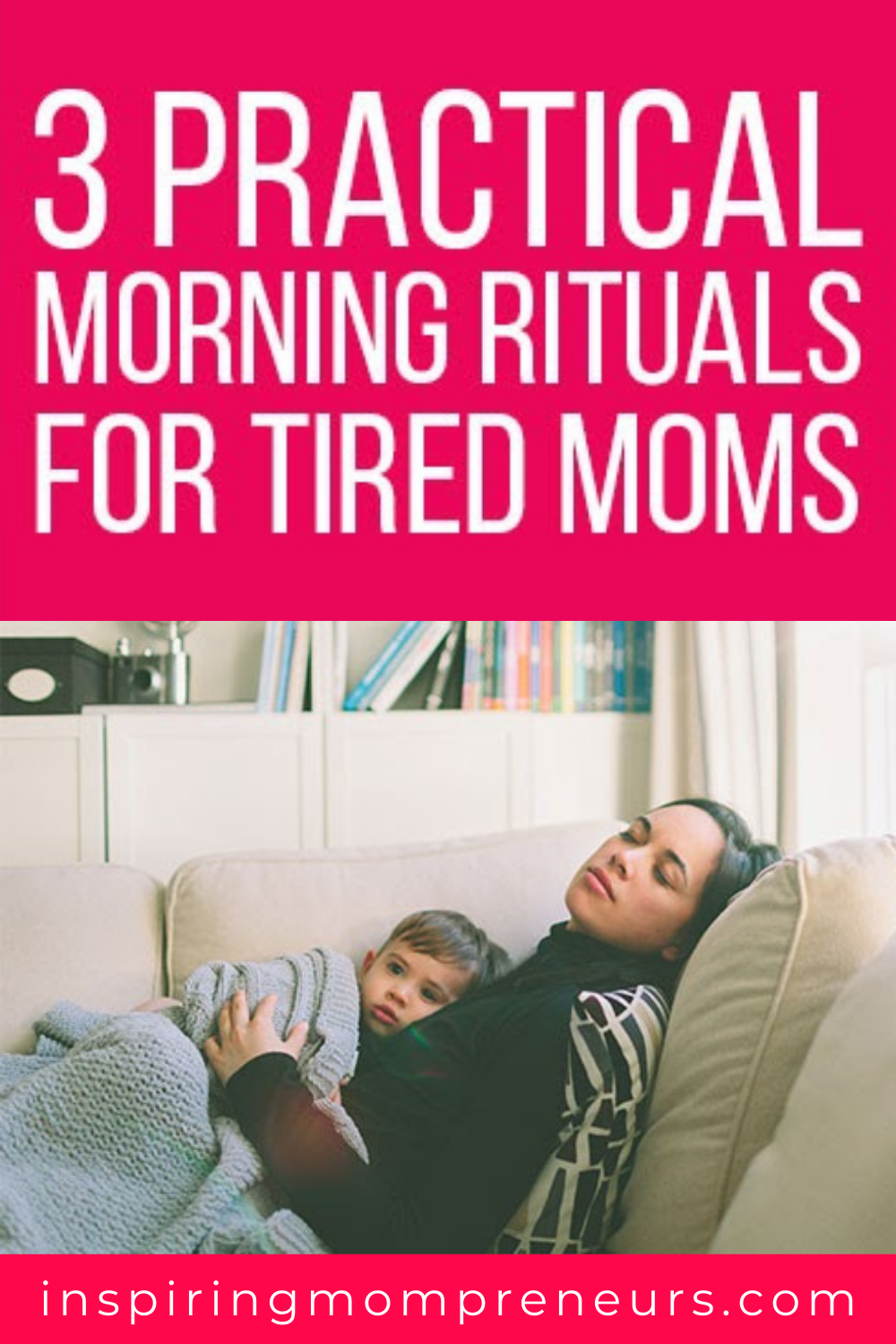 Reading books is regarded as one of the most mentally rewarding practices. People who have the habit of reading books are generally regarded to be from the literate and educated groups of society.
There are thousands of self-help books, and several of them are among the best-selling books of all time that refer to the success of this genre among book readers.
If this is the first time that you are thinking of reading self-development books, I would like to suggest you start with Think and Grow Rich by Napoleon Hill, which is a remarkable self-development book. This book can develop your thoughts, personality, and behaviour. Trust me on this.
While I am on the subject of personal development I would also like to invite you to download the free ebook 10 Morning Habits of Billionaires.
3.  Gratitude Practice
Practising gratitude daily is a game-changer with far-reaching impacts, from strengthening our emotional wellbeing to enhancing connections with others. Living your life with gratitude lets you find little wins—like a bus that turns up on time, a stranger holding a door for you, or a light that beams through the window as you wake up in the morning.
Building your gratitude ability is not complicated. OK, how to practice gratitude? It's as simple as sitting in a comfortable position in a quiet place and thinking about all the great things that life has given you. When you think of positive things, such as your family and a healthy body, it makes you understand that life is priceless.
Summary
To all busy moms, I have selected the best for you over here; you can do any of this morning routine easily and start the day like a super mom.
The Super Mom Morning Routine
Your favourite form of exercise for 15 minutes: This can be yoga, walk, or a run. If you are new, start slow and grow. What is important is the habit of morning activity.
Read a book for 10 minutes in the Self Help space: Start with Think and Grow Rich by Napoleon Hill.
Gratitude Practice for 5 minutes: Sit in a quiet place, close your eyes, and think of all the amazing things in your life. Even the smallest things are fine.Download the free ebook 10 Morning Habits of Billionaires.
Once you have a great morning routine, you are proactive and better prepared for the day. This is why most successful women wake up early; in a world where there are so many get-rich-quick schemes, this is the one thing no one talks about, and the most important factor when it comes to success.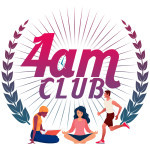 About The 4AM Club
Helping transform ordinary lives into extraordinary ones. Our program revolves around enhancing your strengths and abilities into the FORMULA OF SUCCESS.
Be among the top 5% of the higher achievers who wake up early and turn your life around.
Follow 4am Club on Social Media

Please follow and like us: