Please follow and like us:
In today's post, we are sharing six tips for making some extra money on the side. Are you working hard but want to bring some extra cash on the side?
Maybe you want to save money to help towards a mortgage, or you want to go out for some nice dinners more often. Either way, there are many ways in which you can bring some extra money that you can save on top of your current job.
To start with, think about what you enjoy doing and research ideas around that area. If you enjoy writing, you could start up your own blog. If you enjoy your sports, you could become a coach, think outside the box, rent out your driveway when you are not using it, or sign up for survey sites – after all, every penny helps.
Depending on how much free time you have available, you could combine multiple ideas and see which ones work best for you.
Below we look into six tips for making some extra money on the side of your main income.
6 Tips For Making Some Extra Money on The Side
1. Start up your own blog 
If you enjoy writing, starting up your own blog could be a way to bring in some extra money to your household. Blogs have many different revenue streams you can target – sponsored posts, sponsored competitions, Google Ads, banner ads, and more.
Each will bring in different amounts and are harder to earn from than the other. To start with, Google Ads is a great way to go as you can earn money from the people visiting your site.
The more visitors you get, the higher earnings you will make, especially if they are clicking and buying from the ads. Try to start a blog on something that interests you that way; you will still be motivated to write posts in the long run.
If you love animals, you could write about your pets; if you recently lost a Labrador like here, you could write about your experiences to help others going through the same process.
2. Coach a Sport You Love
If you love sports, why not sign up for a coaching course and coach those who are interested in exercising. Most sports clubs run in the evening, meaning you can work it around your work schedule and could do it during the week. Start by getting a level 1 qualification to assist the sessions with a fully qualified coach, and then work your way up to a level 2 so you can take the sessions on your own.
Most sports operate throughout the year, meaning you can coach all year round, bringing in some extra money. The more you coach, the more your reputation will build, and the more revenue you are likely to bring in from your coaching. If you enjoy it more than your day job, you could pursue a full-time career in it one day.
3. Tutor In The Evening 
You may not enjoy sports, but that doesn't mean you aren't able to coach others. Instead, why not qualify and tutor in something you are passionate about. If you can speak two languages, you could help your local community and tutor pupils who want to learn a new language. The same goes for maths or English. Tutoring can be a good revenue stream and something you can do once, twice, or thrice a week, depending on how busy you are. Plus, just like coaching, if you enjoy it, you could always look to switch your careers and go full-time in it.
4. Sign Up For Survey Sites
As they say, every penny helps, and this is certainly true when it comes to survey sites. They are not the biggest earners, but they do bring in a few extra pennies that you can spend on your meals out, presents, or food shop. There is a whole range of survey sites that you can sign up for, all of which will pay you for each survey you complete. The amount they pay differs depending on the survey, as some can be five minutes long, others an hour or two. If you are lucky, you could be invited for an in-person survey where they will pay you a day rate on the weekend.
5. Rent Out Your Driveway 
If you live in a major city, then this could be for you. Recently launched in many major cities is a website that allows you to rent your driveway to commuters who need to drive in for work. You can set the amount you charge for your driveway, and you can decide the days you will allow it and won't allow it.
If you need to use your driveway, you can cancel that day through their app. It can bring in an extra bit of money, and you won't need to do anything for it. The only issue is you must have a driveway and live in a city where it's busy enough, like London.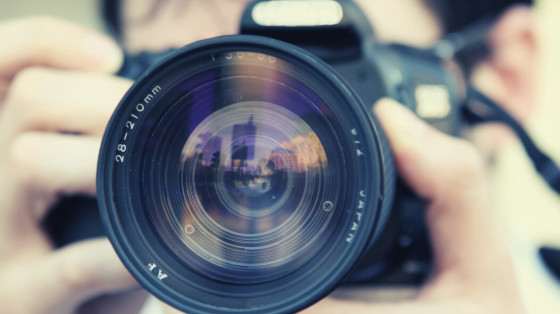 6. Get Paid For Your Photos 
Are you a keen photographer or like to take photos? Then you could be missing out on an income stream. Sites like foap will pay you when you upload an image, and an agency or brand uses it on their website.
The more photos you take, the more money you could potentially earn – the rule is they have to be good-quality images. Many major brands have turned to sites like foap, meaning you have more chance of your image being used if they are of good quality. Our tip, try to take generic photos that users can use in many publications, such as landscape images or animal photos.
Conclusion
We hope you have found these six tips for making some extra money on the side helpful and that it has inspired you to start boosting your income by doing things that you love. As you can see from the six points above, there are many ways in which you can make some extra cash outside your day job.
If these are not right for you, with some additional research, we are sure you will find another way. Which of the above six methods is your favourite? What do you do outside of work to make some extra cash? Have we missed something that you would like us to add? Let us know in the comment box below.
Please follow and like us: