Please follow and like us:
It doesn't take an economist to figure out that the global pandemic we are facing right now is catapulting us into a worldwide recession. South Africa is already in a recession.
We can all feel it.
Either we've been personally impacted already, or we know someone who has lost their job, been benched indefinitely, had their salaries cut, or been forced to take their leave days during the lockdown.
Most people are more concerned about economic fall-out due to Covid-19 than the disease itself.
But here's the interesting thing. In times of great uncertainty, there is also a great opportunity. Some manage to make money rather than lose money. This could be the perfect time to pivot, to re-invent yourself, to try out that business idea that's been on the backburner for years.
Savvy entrepreneurs thrive in uncertain times.
If you're thinking of giving Forex Trading a spin because you find yourself at home with some spare time on your hands, here's what you will want to know.
Benefits of Forex Trading during this Recession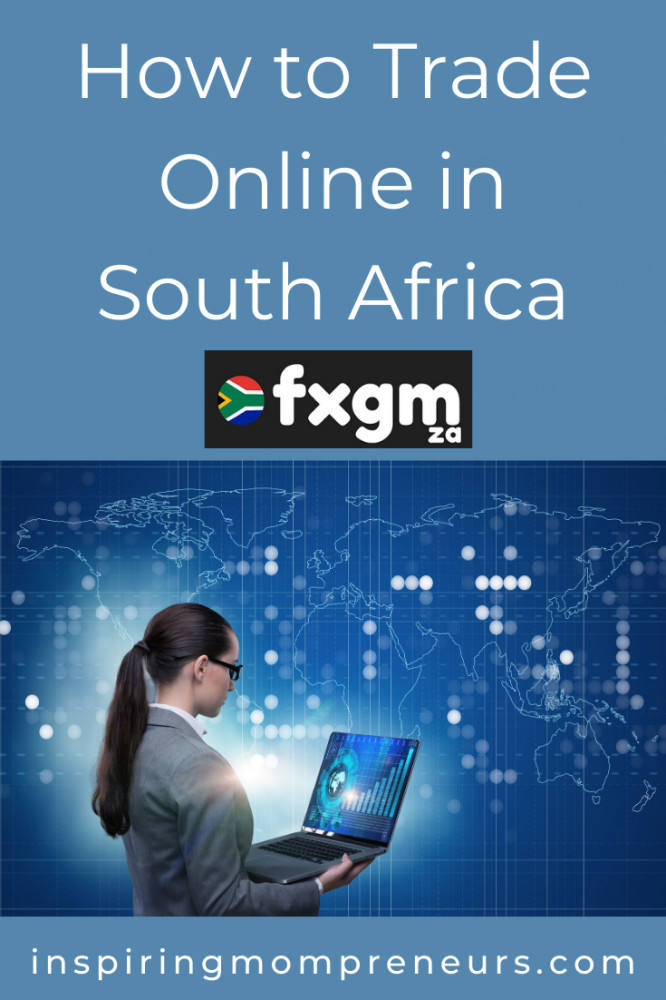 FX Trading offers you the flexibility of working at home, online, either on your laptop or on your mobile phone.
Foreign Exchange (FX) is the world's largest, most liquid, and most active market.
According to Better Finance, one day of FX trading beats average daily trading in global stock markets by 28 to 1.
And Bloomberg reported in September 2019 that global currency trading had surged to over 6 Trillion US Dollars a day.
These are crazy numbers, for sure, and enough to get any would-be trader excited. However, while it's clear there is money to be made, it's really important to remember that FX Trading is not a get-rich-quick scheme.
So let's dial it back a little.
Here's how to get started.
Trading Online for Beginners
The first thing you'll discover when you start trading online is that you'll need a broker. And the best broker to turn to right now is a trustworthy online platform like FXGM ZA.
Online Training
Next, you'll need on-the-job training. As a total beginner, you'll want to upskill and fast. That's why FXGM ZA offers its online traders free ongoing training webinars and e-books to learn how to trade.
Online Tools
Traders also have access to FXGM's essential tools to analyze the market such as an up-to-date economic calendar, financial news, overviews and commentaries, real-time charts, and technical indicators.
Demo Account
Beginners start trading on a demo account to test your skills before you start trading live with your own money.
5 Benefits of Trading with FXGM ZA
1. Security
Security will be top-of-mind when you start trading online. FXGM ticks all the boxes when it comes to security.
· FXGM ZA holds license FSP authorization No. 564. by the South African Financial Sector Conduct Authority (FSCA).
· Unum Capital (Pty) Ltd, the parent company, is also licensed and authorized by the FSCA.
· All accounts are segregated, which means only you have access to your account.
2. User-Friendly Platform
FXGM ZA uses the PROfit web-based trading platform, which is easy to use.
The platform allows for fast trade execution and enables the trading of a broad range of assets including currency, commodities, and Contracts for Difference (CFD's).
There is nothing to download and it is compatible with Chrome, Firefox, and Internet Explorer.
Prices are streamed live with real-time financial market updates as well as charts for technical analysis.
3. FXGM ZA Mobile App
One of the main benefits of using FXGM ZA is their mobile app.
According to Flickerleap, in 2019, 85% of South Africans own a cellphone and around 55% of the market have access to the internet, whereas only 24% have a PC.
The mobile app has the same functionality as the web-based platform so clients can conduct their trades in an equally standard environment. The mobile trading platform also offers clients 24/7 access to the market, allowing the execution of trades on the go.
4. Customer Service
As you open up an account at FXGM ZA, you're assigned a Personal Account Manager who can answer your questions and iron out any problems you may encounter.
5. Account Options to Suit Every Pocket
FXGM offers 5 different account options.
1. You can open up a Junior Account with a minimum opening balance of $200.
2. Or a Premium Account with a minimum of $10,000.
3. A VIP Account requires an opening balance of $30,000.
4. You can bump up to an Executive Account with an opening balance of $50,000.
5. And you are assured of Royal Account with an opening balance of $100,000.
FXGM ZA Reviews
I read a number of reviews on FXGM ZA in order to write this article, and every one of them gave me the peace of mind that FXGM ZA is a well-respected, legitimate platform. Their trading platform is standard, safe, and easy to navigate. They offer their clients free training and tools.
This post was sponsored by FXGM ZA. All opinions are my own.
Please follow and like us: