Please follow and like us:
How to Learn Affiliate Marketing Free
Are you ready to learn the Secrets of Top Affiliate Marketers?
Bestselling Author, Adam Houge has just interviewed over 110 Affiliate Marketers (including me) and neatly packaged all these interviews into an ebook called Affiliate Marketing Secrets.
Adam has given each of the Affiliate Marketers he interviewed the opportunity to offer his book free to our readers for a short while.
The Back Story
When I first started out as a Blogger, my greatest excitement was getting a comment on a post I'd published.
A few months down the line my greatest excitement was making my first few dollars online.
And about a year later, I was super excited to make my first affiliate sale and earn my first affiliate commission!
A few months after that, came my biggest highlight EVER!
Someone named Megan Brooks contacted me to say she worked for Bestselling Author, Adam Houge and would I like to be featured in his book on Top Affiliate Marketers?
Would I?  You Betcha!!!  I filled in their online interview right away.
And today is LAUNCH Day!!  Woooohoooooo!!
This 338-page ebook is available NOW for FREE Download. But be warned, this Offer is only available for a limited time.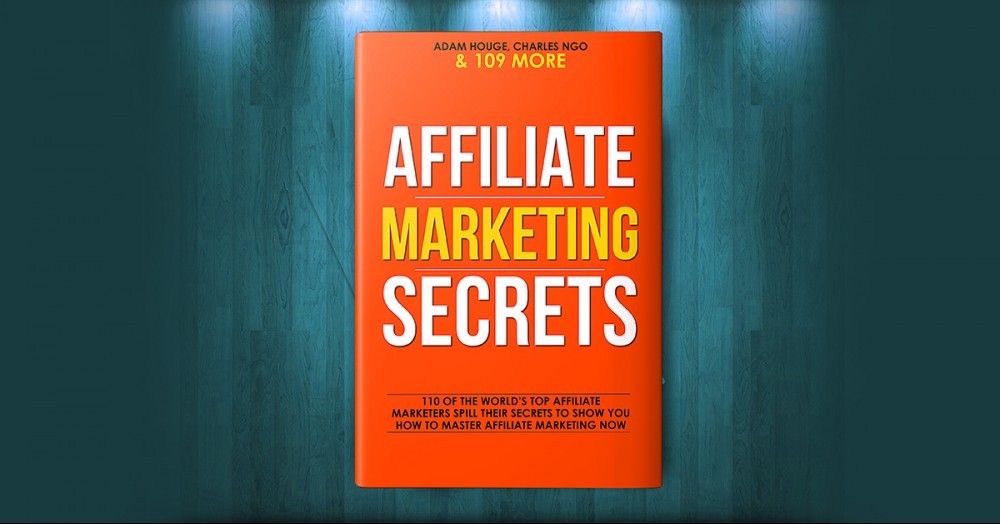 Such an honour to be featured in this eBook alongside Affiliate Marketing Superstars like:
Michelle Schroeder-Gardner of Making Sense of Cents (pg. 25)
Charles Ngo (pg. 27)
Matt Mc Williams – Affiliate Manager for Zig Ziglar, Brian Tracy and Michael Hyatt (pg. 17)
And many of my personal Affiliate Marketing heroes, who made their start where I did, at Wealthy Affiliate:
Lynne Huysamen of Small Online Business Opportunity (pg. 63)
Dom Wells of Human Proof Designs (pg. 34)
Bill Burniece of High Paying Affiliate Programs (pg. 37)
Nathaniell Brenes of One More Cup of Coffee (pg. 266)
You can find my interview on Page 105.
Download Your Free eBook Here:  

Don't forget… this book is only free for a limited time.  So grab it now.
What has been the most exciting moment in your business so far?  Share your personal story in the comments below.
Please follow and like us: