Please follow and like us:
With so many amazing blogs out there, it's difficult to stand out, increase your visitor count, and keep your audience coming back. From beauty to gardening bloggers, there is something for everyone. And becoming a successful blogger is highly attainable when you follow the steps to success. Here are 11 hot tips on how to become a successful blogger.
How To Become A Successful Blogger
1. How to Choose a Topic for a Blog 
While choosing a creative topic to blog about, try to find a niche. Choose something specific, and you will be rewarded by both your followers and the search engines. Try not to be too general and instead focus on one specific topic. Find a subject that interests you and pursue it – just remember to stay on topic.
2. How to Choose a Blog Name 
Your blog's name will reflect your unique perspective on your industry or area of expertise. It should match the aesthetic of your site and define the sensation you want your viewers to get when they visit your blog's homepage.
It should also provide a description of the type of information you intend to publish. A cuisine or lifestyle blog's name, for example, should express the precise specialty you wish to write about without binding you too tightly to a single issue.
3. Make it Your Own
Are you stumped as to what to blog about? Make it your own. If you share more about yourself in your blogs, your followers will appreciate it; people prefer to follow other individuals rather than brands. Include an "about" section with a brief biography and a photograph. You'll inspire individuals by adding a personal touch, and you'll build loyalty by appealing to their emotions.
4. Insert Images 
The majority of the world's most popular blogs include a lot of photographs. This is due, in part, to the fact that customers enjoy browsing internet pages and seeing photographs and images that break up text and add visual interest. When building a blog, incorporate as many images as possible to give your readers lots to look at. You can use professional stock photos to make your posts stand out with amazing images, just be sure to credit them.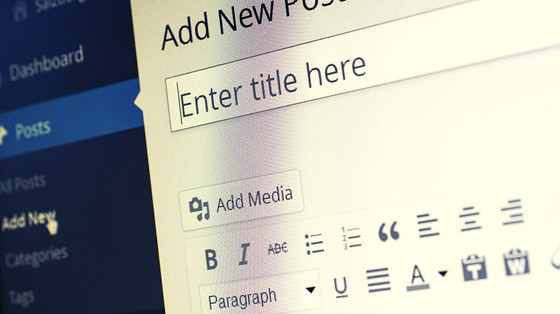 5. Make Reading Easier
People, on average, prefer to scan web pages rather than read every word. With that in mind, try to make your posts brief and easy to read. Use brief paragraphs and lists to break up your text whenever possible. SEO criteria for appropriate blog length are continuously changing – and, to some extent, depend on the type of content you produce. Long blog entries do well, but only if the content is entirely valuable. Keep an eye out for the most recent changes to search engine algorithms.
6. Provide Your Readers with Something Beneficial
Your blog will only prosper if you give your visitors something of value. Make your audience's browsing valuable by giving them what they want. The value of the content you post should be demonstrated; people will not want to read your content if it does not provide them with anything to take away. Consider what you're putting out there and ask yourself if it's worthwhile.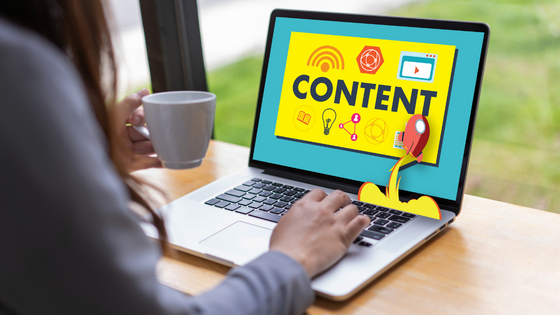 7. Check Your Work for Errors
Before pushing the "publish" button, double-check your spelling and proofread your text multiple times. Poor spelling will not only undermine your credibility, but it will also harm your SEO because search engines will penalise poor writing.
8. Tips for Writing an SEO Blog 
Blogs must be updated on a frequent basis in order to be recommended by search engine algorithms. Make an effort to post at least twice every week. You should blog every day, ideally. If you're going on vacation, use the scheduling options on your preferred platform to post automatically while you're away. Your blog entries should focus on the most popular keywords for your specialty. To locate keywords with a high search volume yet low difficulty.
How to Earn Money From Your Blog 
There are various methods to generate money as a blogger these days. These are the three most common methods:
1. Put Banner Advertising on Your Blog
Advertisements on your blog page can be purchased by brands that are relevant to your visitors. Advertisements can appear on a blog page anywhere, although they are most prevalent near the top and in the sidebar.
2. Make Use of Affiliate Marketing
Affiliate marketing works by inserting affiliate links into the content of your blog. You are compensated each time a reader clicks on a link and makes a purchase from that site. The links bring readers to a brand's website, and the money you receive is essentially an incentive for directing them there.
3. Sponsored Posts
Another excellent income generator for bloggers is accepting sponsored posts. This is where companies or agencies pay you to write and publish posts or simply publish posts their content writers have written for you that contain links to their clients. It's similar to affiliate marketing, except you only earn when you publish the post, not every time the link is clicked. Of course, there are many other ways you can earn money from your blog but these are the main three. And there you have it, how to become successful as a blogger.  Most importantly, have fun!
Please follow and like us: