Please follow and like us:
Business Management isn't a major part of the curriculum when you're studying for a profession.  You focus on learning the Art of Dentistry, not the Art of Business. Yet if you set up a Private Practice as a Doctor, Vet or Dentist, you're also an Entrepreneur.  And if you want your Practice to thrive, it's wise to cultivate an entrepreneurial mindset.
So what is an Entrepreneurial mindset and how does it apply to Dentistry?  Let's start here…
The Entrepreneurial Mindset
Here are some common characteristics of Successful Entrepreneurs:
Entrepreneurs see problems they would like to solve
Entrepreneurs often invent new solutions
Entrepreneurs are innovative
Entrepreneurs are self-motivated and driven
Entrepreneurs are resourceful
Entrepreneurs are thirsty for knowledge (lifelong learners)
Entrepreneurs are often masters of many trades (wear many hats)
Entrepreneurs are passionate about their work (do what you love and the money will follow)
Entrepreneurs work long hours (willingly) because it's their business
Entrepreneurs are willing to work for no pay (pro bono)
Entrepreneurs are visionary leaders
Entrepreneurs are action takers
Entrepreneurs are flexible and adapt to changes quickly
Entrepreneurs are patient (they know Rome wasn't built in a day)
Entrepreneurs are positive
Entrepreneurs understand all aspects of a business, Recruitment, Operations, Marketing, PR, Leadership, Management, Accounting and everything in between.
There's another whole aspect to being a successful Entrepreneur in today's digital age, you need to understand the online world as well.  Dentists who have brushed up on their knowledge of the latest online trends will thrive.
How to Think like an Entrepreneur Today
The modern Dentist with an Entrepreneurial mindset knows they have to differentiate themselves in the market and have a strong online presence.
Here are some tips that will help you turn your practice into a rip-roaring business:
Choose a catchy, memorable name for your practice.  How about this brilliant name of a Family and Cosmetic Dentistry Practice in Lakewood, Colorado?   Mile High Smiles  Doesn't a name like that make you want to go to the Dentist?
Get a website up and blog about common problems your clients may be experiencing
Create interesting posts on your social media pages that inform, inspire, educate or entertain
Hire ultra friendly staff who are patient, understanding and kind to your patients
Find ways to keep the mood light in your practice and set your clients at ease.  e.g. Put up fun posters on the walls or pictures on the ceiling to entertain your patients when they are in the chair
Continually upskill – learn the latest techniques (e.g. Sedation Dentistry, Cosmetic Dentistry, Invisalign, Teeth Whitening).
Share your knowledge – help patients understand what they need to know and why you recommend a particular course of action, explain all their options in detail (but in layman's terms)
Share Reviews of happy clients wherever possible – paste them up on a bulletin board in your waiting rooms, on your website, on your social media pages. Social proof is vital in today's world
Add a Press Page to your website for positive press and news articles about your practice
Don't be shy to tell your patients what makes you unique and how you go the extra mile
Are you a Dentist with the mindset of an Entrepreneur?  Or do you go to a Dentist who has an entrepreneurial mindset?  Share your story below.

This post was sponsored by Mile High Smiles Family and Cosmetic Dentistry.  Read their blog.
Find Mile High Smiles on: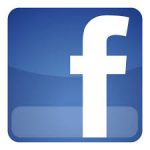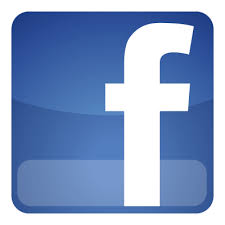 Please follow and like us: