Whether you own a startup, a small business or a larger organization, it's likely that you're always looking for ways to cut costs and operate as efficiently as possible.
But sometimes you may fall into the trap of investing in services or processes that cost you more than they should.
This is why it's important to always assess what systems you're using and you search for more cost-effective strategies to implement within your business.
If you don't know where to start with this, here are 4 suggestions that you could use:
1. Outsource, Outsource, Outsource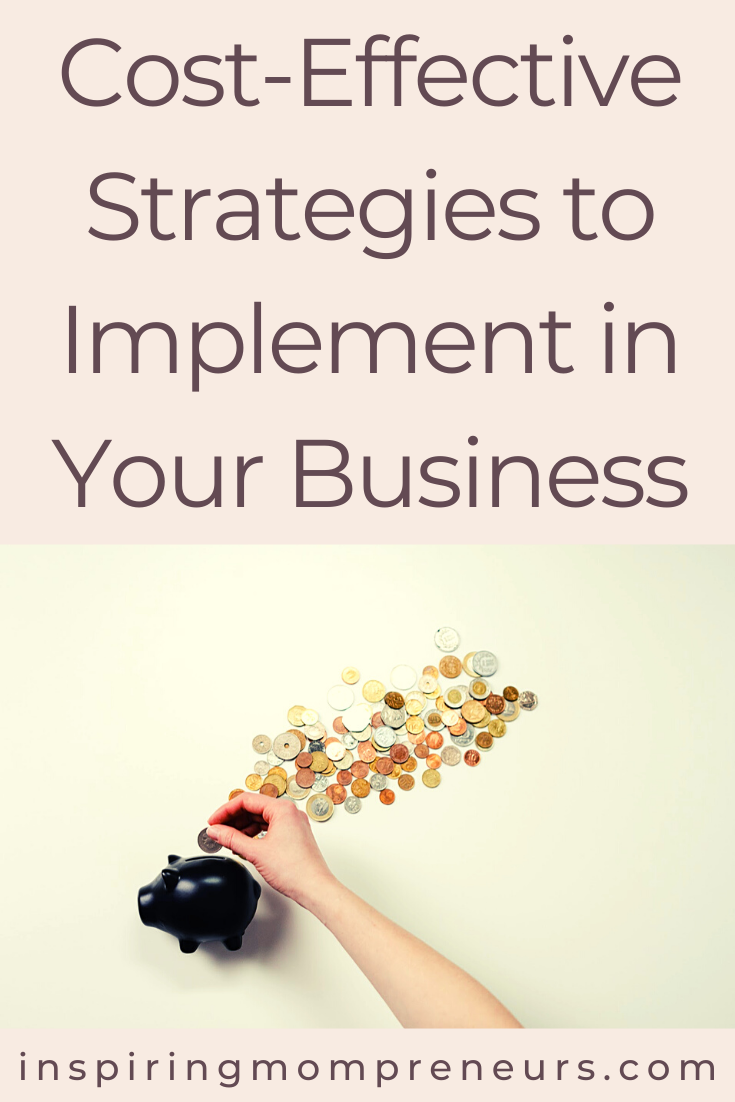 If you haven't yet harnessed the power of outsourcing, now is the time. Outsourcing comes with so many benefits, from boosting your profit margin to opening up your business to expert skills.
However, the most powerful benefit of all that business owners often forget is that it will save your business money in the long term.
How?
Because when you opt for outsourcing, you'll be able to acquire high-quality work for a fraction of the cost of hiring a full-time employee.
Not having to pay a yearly salary, you'll only need to pay for the exact service you require.
By doing this, you'll also ease the pressure off of your current staff, giving them the opportunity to continue with other aspects of their roles.
There are so many ways you can outsource, from a Live Virtual Receptionist Service that boosts customer service to managed IT services.
2. Invest in Employee Training
While this might sound like an expensive option, it can have a huge impact on your business that saves you money in the long run.
Helping your staff to enhance their skills, they will become more motivated and efficient in their everyday roles. This directly leads to an increase in productivity, allowing your business to reap the benefits.
3. Optimize Productivity
Following on from the above, a key strategy that will lower the costs within your business is to focus on optimizing productivity. It's no secret that the more time that's wasted, the more money it will cost your business. So it's vital that you identify exactly how you can improve this.
Some methods that you could use is to encourage employees to stick to a daily schedule (although ensure that this isn't too strict as they may end up feeling unmotivated) and utilize software like Toggl to track their time usage.
By trying out a few methods, you'll get a useful insight into what strategy will be beneficial for both your business and your employees in the long term.
4. Lower Advertising Costs
Advertising can be incredibly expensive to businesses – especially when you're opting for more traditional methods such as tv or billboard advertising. That's why it's worth looking to implement advertising techniques that are cost-effective.
From email marketing to utilizing your website, whatever you can do to catch the attention of your customers without it breaking the bank is worth doing.
You need to build a strong rapport and build on your credibility, so seek methods where you can see the results speak for themselves.
Final Thoughts
So, there you go.  Those are 4 cost-effective strategies you could implement within your business that could enhance its processes. Saving you money in the long term, they could prove to be invaluable.
Of course, what works for one business might not work for the other. So it's important to discover exactly what works for you, before actioning a range of strategies.
Image Credit: Cotton bro at Pexels
Which cost-saving strategies have you implemented in your business? And which have you found to be the most effective?