Please follow and like us:
Francoise Hernert is a Conscious Parenting and Transformative Coach who works with overwhelmed Moms.
Here is our interview on video,  podcast and in written form.
What Francoise Does as a Conscious Parenting Coach
I partner with mothers to walk through the jungle of parenting and life through a Transformative & Conscious Parenting Coaching Program.
I work with overwhelmed moms who are struggling to teach their children the best lessons and values and who are having difficulties communicating to create a strong relationship with them, while at the same time wanting to be a successful and accomplished woman.
My vision is to help change this world, one child at a time, by helping mothers be happy as accomplished women and mums while being a role model in order to raise confident and happy children.
If you wear many hats in business, which of these do you love most, which takes most of your time and which brings in the most income?
I have another work where I help cosmetic distributors to develop their business in Asia.
The work I love the most is the one which will have a bigger impact on the world: Being a Conscious Parenting and Transformative Coach for mothers.
What is Conscious Parenting?
Find the full transcript of the podcast here.
Conscious parenting is a term used to describe a style of parenting that usually focuses more on the parent and on the impact of mindfulness on parenting choices.
It's rooted in a combination of Eastern-style philosophy and Western-style psychology.
But most simply, conscious parenting asks that instead of striving to "fix" your child, parents look inward at themselves and focus on which "role model " they want to be for their children.
Usually parents "believe" that their priority is to spend all their money and time on finding the best school for their child, having them do activities they wish they had done when they were a child, buying them so many "things" in order to please them and make them happy and so on… Sound familiar?
Here are some questions for Moms to reflect on
What are the key points you remember from your childhood, which had a positive impact on you as an adult?
Is it the money your parents spent on tutoring, clothes, toys, and afterschool activities, or is it the wisdom and values they displayed during their interaction as a role model?
What do you wish you had learned as a child that would have better equipped you for adulthood?
What was missing?
Understanding how our childhood impacted our adulthood is the starting point of conscious parenting as most of our behaviours and expectations come from there. This has a huge impact on our child's behaviour and learning.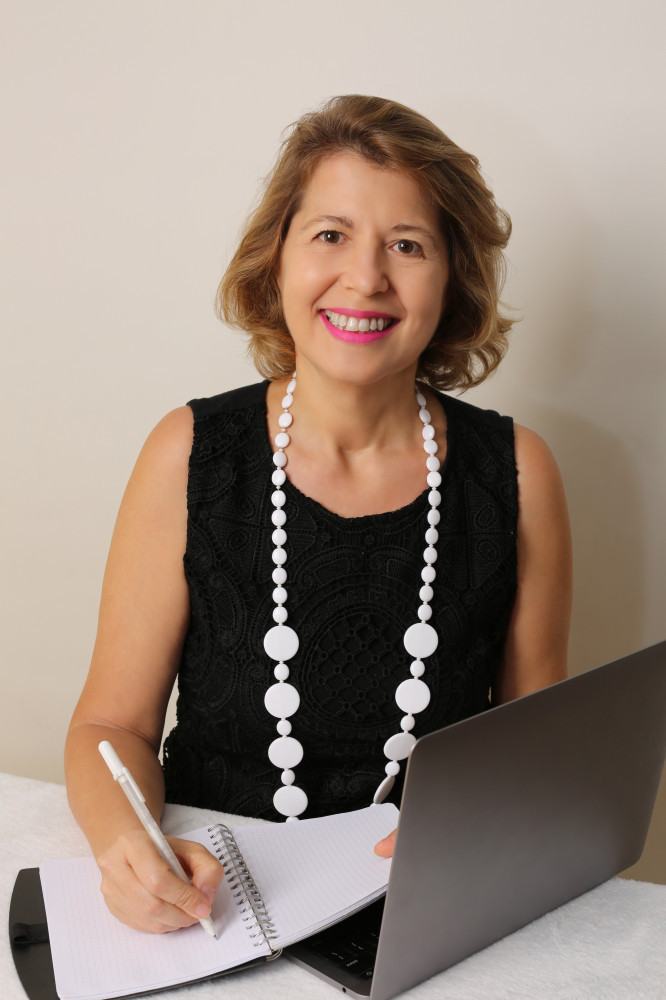 When?

When did you decide to become an Entrepreneur?
When I reached the top of the ladder of the corporate world.
Why?

Why did you decide to become an Entrepreneur?
Because I realized that we only have one life and that my previous job was not helping me to develop my true self and work with passion and purpose. 
What prompted you to start your own business?
All the suffering of adults and children in this world
Who?
Who did you have in mind? Who do you serve?
Mothers
How?
How did you come up with the idea?
Thanks to my children who were sharing with me their pains, their friend's pain and why they had this pain added to my own struggles as a mother and a woman.
Please share any highs or lows in your career as an Entrepreneur.
Highs
– Working with passion and purpose daily as it is my fuel, whatever the challenges.
– Witnessing the impact I have on mothers and children's lives.
– Meeting amazing like minded people who also work with passion and purpose and who can share their story in order for me to have insights.
Lows
-It takes a lot of time and energy to start a business and have yourself known and it is hard to find clients at the beginning as your are starting from scratch and need to build visibility and word of mouth.
Highlights and Challenges

What has been the number one highlight of your career?
The impact I have on mothers and children and the energy and passion I have when doing this work.

What has been the greatest challenge for you to overcome in your career?
Beating my fears and getting out of my comfort zone to try new things which I never did before

What has been the number one highlight of Motherhood for you?
The responsibility I had over my children's future, based on my role modeling, values and teachings.

What has been the greatest challenge for you to overcome as a Mother?
Working on myself instead of wanting to fix my children and detaching myself from the requirements of society.
Is there anything you know now, that you wish you knew when you first became a Mom?
That I need to put myself first by developing self-love instead of forgetting myself and putting all my energy for the good of my children.
Work-Life Balance

Has it been tricky balancing work and home life?
Yes because I am a hyper achiever but at the same time I love balance and my family is my number one priority, so I made sure that I put myself boundaries.
What do you love most about being a Mom Entrepreneur?
Being a role model for my children by showing them that it is possible to be a happy and fulfilled parent and woman in the personal and professional life.
The flexibility to decide about my daily agenda pro and personal.
All things considered, do you feel it was a good decision to become an Entrepreneur?
Definitely, as I now live by passion and purpose.
Do you have any daily rituals to maintain a work-life balance?
Yes by putting myself boundaries and planning my daily agenda on a weekly basis.
Passion and Purpose

Do you feel you are living your passion?
Definitely
Do you feel you have already created your best work?
Not yet! The best is in front of me as I want to create an evolutionary kindergarten where the being will be taught together with the doing.
If you were to die tomorrow, would you be at peace knowing you had lived a full, happy and meaningful life?
Yes as I am in the rebirth phase where I am no longer ticking the boxes of society but allowing myself to develop the best version of myself, while inspiring others to do the same.

Message to the World

Do you have a message you would like the world to hear?
Stop wanting to tick the boxes of society.
Dare to be your true self and role model it to your children for them to do the same.
Dream big because anything is possible the moment you decide and act on it.
Advice for New Entrepreneurs

What advice would you give someone just starting out as an Entrepreneur?
Make sure that it is connected to a passion and purpose.
Prepare yourself mentally, get out of your comfort zone as much as possible and never give up whatever the challenges.
Is there anything you know now, that you wish you knew when you started out as an Entrepreneur?
Whatever the obstacles and setbacks, you will find the way to success as you have everything in you and you are good enough.
Is there anything you feel you gained by becoming an Entrepreneur?
Freedom of time and choice.
Much more confidence as I had to overcome many fears.
Future Plans

What are your hopes for the coming year?
Achieve all my targets and dreams, always find the energy to get up, whatever my setbacks and beat all my fears encountered along the way up to success.
If there was anything I could help you with, what would it be?
Help me connect with mothers who could be interested in my service.
Help me connect with women who are already successful in developing their business (service) on Instagram and FB.
Connect with Francoise Hernert
What do I offer?
A 10 weeks training & coaching program to become a Conscious Parent & switch from worry and stress to peace and joy.
I will help you manage your reactivity towards your kid, change your parenting style to build a strong connection and have all the family thrive.
Are you READY to look inward and shift your focus to get the results you want?
REACH OUT to me for a FREE discovery call."
Please feel free to do what you think is best. These are just suggestions Lauren.
Thanks in advance for your action and time.
Have a great day!
https://www.limitlessmums.com/
Please follow and like us: