Please follow and like us:
Figuring out how you can boost your career when working in the financial sector can often seem tough, as the opportunities on offer for you to seek out more responsibility and knowledge might seem few and far between.
Luckily, there are a couple of tips that will help you upgrade your finance career. And these basic steps couldn't be simpler for you to follow.
So, if you would like to find out more about how you may be able to boost your career, then read on. You'll uncover the two best concepts you can implement to level up and increase your salary.
Image Credit: Pexels
Seek Out Further Qualifications 
One of the most important steps you can take to improve your chances of seeking out a role with more responsibility (and better pay) involves seeking out further qualifications.
The qualifications you maintain are one of the biggest selling points for a potential employer when scanning through your resume, as another candidate with more qualifications is likely to be favoured highly compared with a candidate who just has industry experience.
Taking part in one of the popular tax training & CPE training programs and online CPE courses can be a great way to boost your career, and with each extra qualification comes an almost equal boost of confidence and self-esteem too.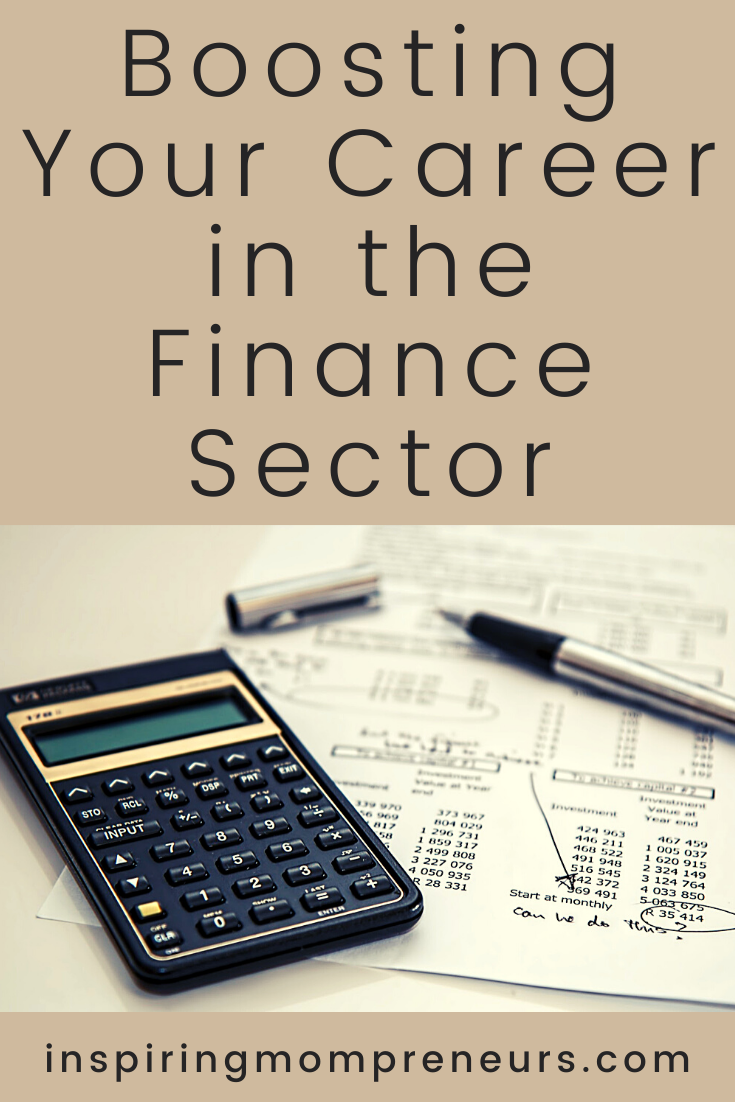 You can find an array of courses that suit your needs as an individual, whether you have the chance to complete a full-time course on campus or feel more comfortable working remotely online.
Take a moment to do some research and identify which qualifications will put you in a good position for the chosen role you wish to achieve, as many specialist topics can help you to get your foot in the door for some very niche (yet still in demand) roles.
Start Networking 
In order to make strong connections within the financial industry, you must inject time and effort into your personal networking ability.
It's absolutely vital that you can make some professional acquaintances throughout the economic sector for the sake of your career, as spreading the word about your selling points and what you can bring to a business could open up a whole can of worms.
Visiting conferences and commercial events will provide you with the opportunity to speak with some of the most successful business people out there, and you can use this time to put in a good word about yourself whilst also asking for advice or support regarding how you can move forward in your career.
If networking at events is not your thing (or you're in lockdown), you can network online. The best platform for this, by far, is LinkedIn.  Start building your professional profile on LinkedIn and reaching out to other professionals in the financial sector and you will find doors will open up to you.
Having a network of experienced and successful professionals that can help you to climb the career ladder will make the process considerably easier, as you may even stumble across a seasoned entrepreneur looking to invest in an inspiring young employee to push their career to new heights.
Boosting your career in the finance sector has never been so simple.  Take the time to make the most of the brilliant tips detailed above.
Please follow and like us: