Please follow and like us:
What Are the Advantages of Lasers in Dentistry?
Associated with tense scenes in James Bond films, many people do not associate lasers with any kind of healthcare. Quite the opposite, in fact!
But, when it comes to dental care, there are many advantages of attending a dental surgery that specialises in laser-based dentistry, and not just because it sounds cool!
Indeed, lasers have revolutionised the field of dental care in many ways.
And in this article, the eight most important advantages of using lasers in dental treatments will be discussed, so read on to learn more.
8 Advantages of Lasers in Dentistry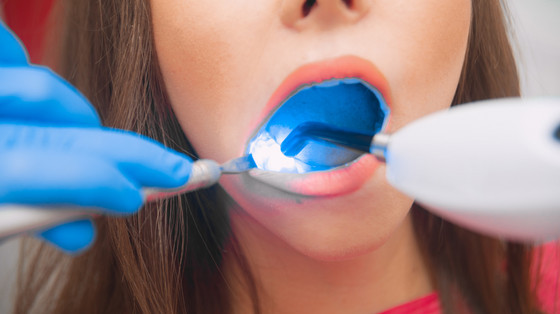 1. Pain reduction
Going back to the image that many have of lasers; the scene of James Bond strapped to a table! The truth is that lasers can be used by dental teams to reduce the amount of discomfort that people feel during procedures.
Lasers are often used as an alternative to traditional dental drills, which can cause significant discomfort for patients. With laser dentistry, many treatments can be performed with little or no anaesthesia, resulting in less pain and fewer side effects.
2. Faster healing
Lasers can help to speed up the dental Coorparoo healing process by sealing blood vessels and nerve endings during treatment, reducing bleeding and swelling.
3. Improved precision
There is only so much exactness that you can get with a scalpel. Lasers are high precision tools that can be precisely aimed at the treatment area, allowing dentists to perform delicate procedures with greater accuracy and less damage to surrounding tissue.
4. Minimally invasive
Lasers are often used in minimally invasive procedures, such as gum contouring and teeth whitening, as they can exactly target specific areas of the mouth without affecting surrounding tissues.
5. Reduced risk of infection
Lasers sterilise the treatment area as they work, reducing the risk of infection and other complications associated with traditional dental procedures.
Indeed, they kill the bacteria that are in a set area, thus cleaning as they suture or cut. Very handy!
6. Improved cosmetic results
Lasers are often used in cosmetic dentistry procedures, such as teeth whitening and gum reshaping, to achieve more accurate and visually appealing results. In relation to dental whitening, lasers can be tailored to specific settings, ensuring that the dental team can achieve the shade of whiteness that is desired by the patients.
7. Reduced need for sutures
In dental care, there is a real need for sutures or stitches to be made following trauma or surgical dental extractions.
Lasers can help to minimise the need for sutures in some procedures, such as the removal of gum tissue. Gum tissue may need to be removed during cosmetic procedures or in the treatment of growths, such as pregnancy granulomas.
Lasers, therefore, also reduce the trauma that can occur on the gum and help to prevent blood loss.
8. Less stress
Lasers are often used to treat patients who are anxious about traditional dental procedures, as they can reduce pain and anxiety during treatment.
They also help to speed treatments up, meaning that those who have dental anxieties will not be waiting around for longer periods while their dental team stitches their mouths or make incisions.
DISCLAIMER
Any surgical or invasive procedure carries risks. Before proceeding you should seek a second opinion from an appropriately qualified health practitioner.
Related: 4 Top Tips for Ensuring a Thriving Dental Practice
Please follow and like us: