Please follow and like us:
Adding An Ecommerce Store To Your Business
There has been somewhat of a profound effect on retail and eCommerce in recent years, partly due to the covid pandemic but primarily due to changes in people's buying habits and the ease of purchasing online the speed of delivery options.
The share of eCommerce in the retail market climbed by the same amount in the first half of 2020 alone as it had in the previous five years in total.
And it isn't just small enterprises that are facing a transition due to digital technology.  Survey data from McKinsey suggests that organizations worldwide have increased the speed at which they digitize consumer interaction by around three years.
Even when physical retail stores have resumed normal operations, the long-term effects of COVID-19 on retail sales will continue to be seen for some time. If you have a physical store (or numerous), it may be time to consider expanding your business into the world of online shopping to serve your customers better.
If you already have an eCommerce site that hasn't gotten enough attention, now is a beautiful moment to revamp it to serve as a powerful channel that can complement your offline brand as part of an omnichannel strategy.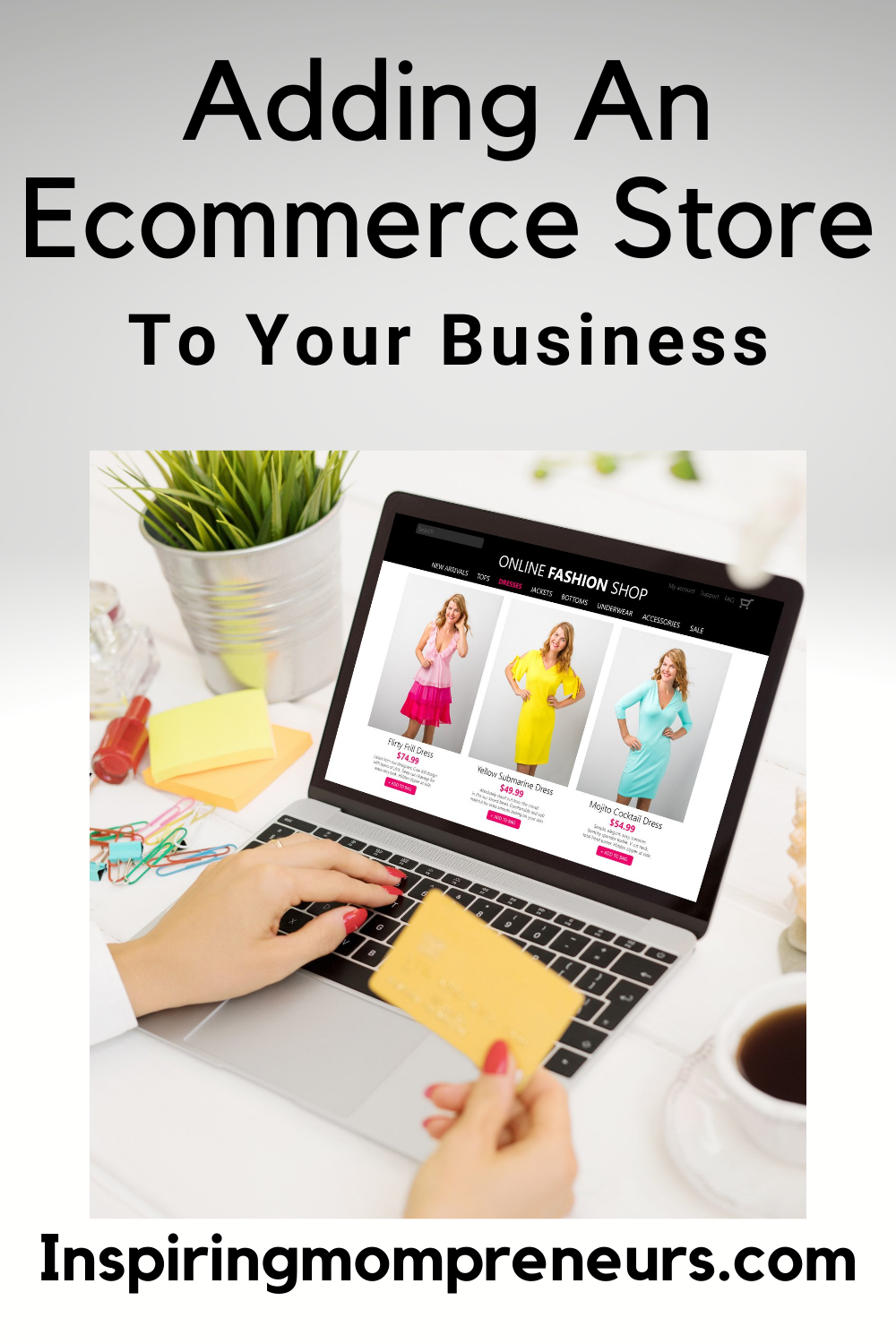 Choose Your Domain Name and Build Your Website
Firstly, you need a domain name and a website. Do you want to stick with the same name as your brick-and-mortar store or for something a little bit more SEO-friendly? Do some research into keywords for audiences or customers and see what they are searching for concerning your products or services. You can then use this information to choose the perfect domain name. Setting up an e-commerce site is easier than you think. If you have little to no experience in this area, for ease, you can start with No-Code Websites to help you get up and running. At first, you might only need a basic site while you grow your eCommerce business.
Choose Your Products
The merchandise or services you offer should be picked appropriately so that they appeal to a broader range of customers – especially when you're just getting started.
One recommendation for your online marketplace is to reduce your inventory down to roughly 100 of your most popular items if you already have an extensive range of products to pick from in your physical store.
Another excellent strategy to maximize the efficiency of your online inventory is to supply it with products that are widely popular around the country. It is possible, to begin with, a broad appeal to reach a larger audience in this manner (rather than only targeting specific segments of the market).
Create Catchy Titles and Descriptions
For SEO purposes and ease of navigation by customers on the website, you need catchy titles for your products and web pages. You will also need meta descriptions too. A meta description is the little snippet of text search engines pull through from your website pages to describe the page.
Do for example, if you are selling organic baby clothes, your meta description, which should be under 160 characters, needs to explain the page, for example, "Unisex baby outfits made from soft organic cotton with no dyes or chemicals. Sizes 0-6 months available in different colors and styles."
Take Photographs
These days you do not need flashy camera equipment. Most newer smartphones are capable of professional-quality images. All you need to do is make sure you use good lighting and angle to show off products properly. You can outsource this to a professional photographer to complete for you if you have a high volume of products to list. Invest in a tripod and some photo editing software such as Adobe Photoshop or Lightroom to enhance your pictures and make sure you take multiple images from different angles.
Workout Shipping
Next, you need to set your shipping costs. Are you offering local delivery, and will you be delivering yourself? You need appropriate costs for this or find a courier to assist you with deliveries. If you are shipping nationally or internationally, you need to look at the best shipping options for your sized company to offer the best prices. Don't forget to include packaging materials too and the cost of any extra employees you need to pay to pick and package your items.
Conclusion
When it comes to starting your eCommerce store, you need to think about the logistics of getting the products to the customers as well as your own supplies to enable you to keep up with orders. Try not to overextend yourself and bite off more than you can handle, especially in the early days.
We hope that the tips shared in this post will be of use to you when you are adding an eCommerce store to your business. 
Please follow and like us: